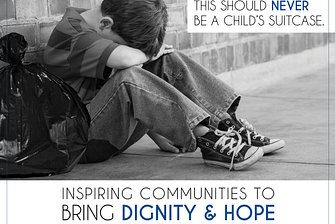 Our Council will be collecting for the Little Sisters of the Poor this Saturday morning, September 17, from 10 a.m. - noon in the back parking lot.
Feel free to drop off a monetary donation or items when you pick up your Friday Knights dinner this week, or come by on Saturday. Many thanks to the Knights and Maryknights who regularly donate to the Little Sisters. If you haven't donated before, please consider a financial gift or item drop-off this Saturday.
In addition to the regular request for individually packaged foods, juice boxes, cereal, granola bars, canned goods, personal supplies such as deodorant and shampoo, and office supplies, the Little Sisters special request THIS MONTH:
WATER
TOILET PAPER
SIZE C & D BATTERIES
KN95 MASKS
BODY WASH
MOUTH WASH IN SMALL BOTTLES
KLEENEX TISSUES (THE SMALL BOXES)
Many thanks for your help. We hope to see you this weekend.
Little Sisters of the Poor Committee
PGK Paul Girolami, Geoff Conway, Gus Gusman
--
"Love Is Repaid By Love Alone!"
Comfort Cases continue their wonderful efforts in packing backpacks for children and young adults entering the Foster Care system. During this challenging time, if you care to learn more about them or donate to them directly, you may do so on their website:

www.comfortcases.org
On that site you will also see a link to a "WISH LIST" they have on Amazon. You can order items needed from Amazon and they will ship directly to Comfort Cases.
As their mission statement shares, "no child should have to enter the foster system and go to a strange new home with nothing but a trash bag filled with a few items of clothing. Comfort Cases makes sure they have new pajamas, personal toiletries, toothbrush, soap, pens and pencils, a journal or coloring book, and a new stuffed animal, all packed in a bright new backpack.